The Federal Ministry of Transport and digital Infrastructure (BMVI) is the most important provider and user of operational Earth Observation Systems in Germany, where federal mandates exist. It leads the implementation of GEOSS in Germany and heads the German GEO delegation. Additionally the BMVI brings in a multiplicity of further institutions, such as: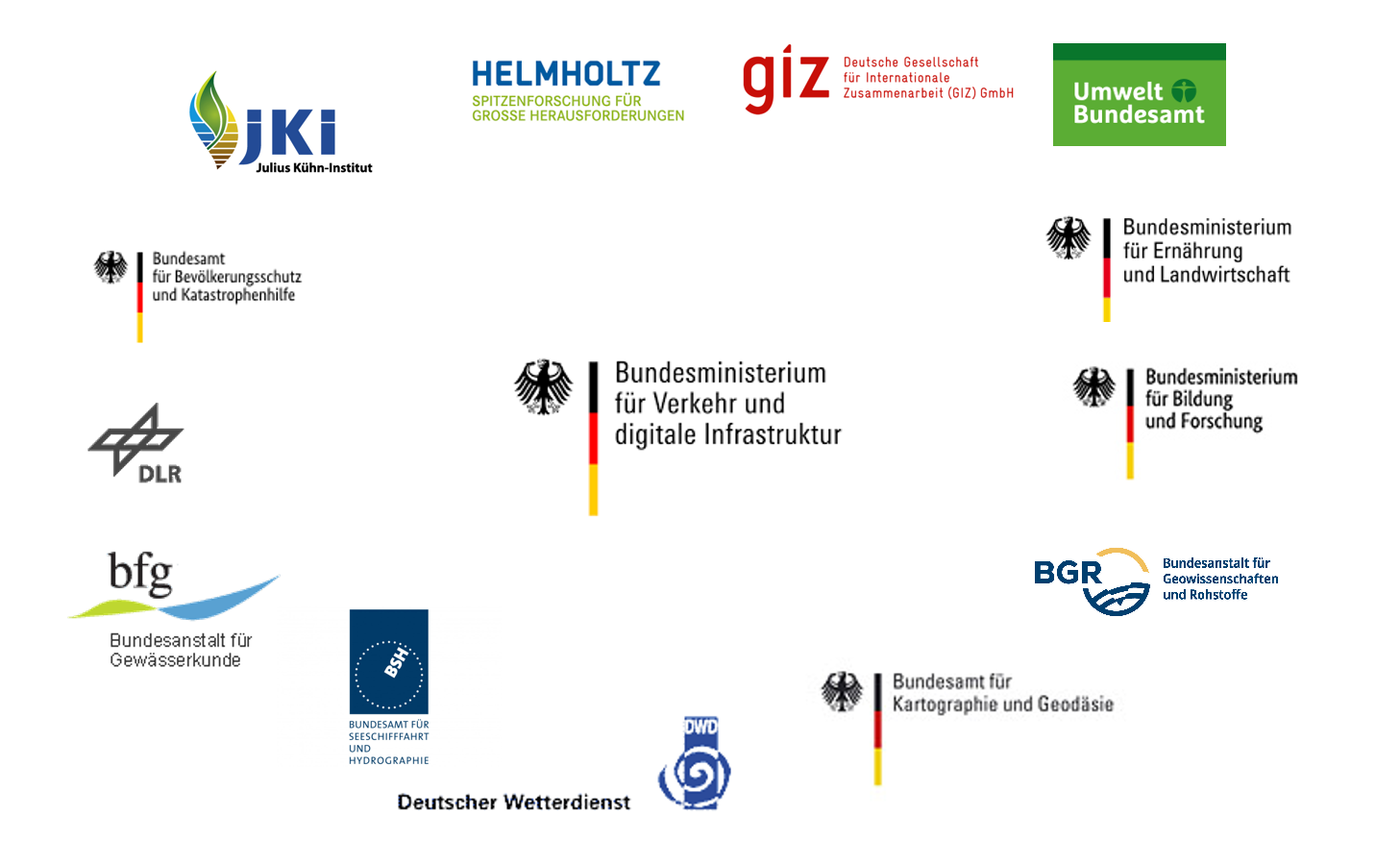 A central element for setting up the GEOSS is the improvement of the interoperability of EO systems by progressing international data standards, data policy agreements and the provision of a geodatainfrastructure. At the national level in Germany, these topics are managed in the context of the Geo Data Infrastructure Germany (GDI-DE®). Hence a close coordination of GDI-DE and national GEOSS activities is necessary. This cooperation takes place in the Interministerial Committee for Geo Information (IMAGI), which also harmonizes national activities with the implementation of the European INSPIRE directive.
On behalf of the BMVI a National GEO Secretariat has been established at DLR Space Administration. Major tasks are the coordination and administrative support of the German GEO Delegation, for GEO Committees and the consultations in the European GEO High level Working Group (GEO HLWG). Furthermore bundling and disseminating relevant information, communication with the GEO secretariat in Geneva and the general point of contact for German stakeholderss are part of the tasks.Furthermore, the D-GEO secretariat organizes regular national meetings and workshops, and keeps contact with relevant data centers, research institutions and funding organizations in Germany.